Oh My Caladium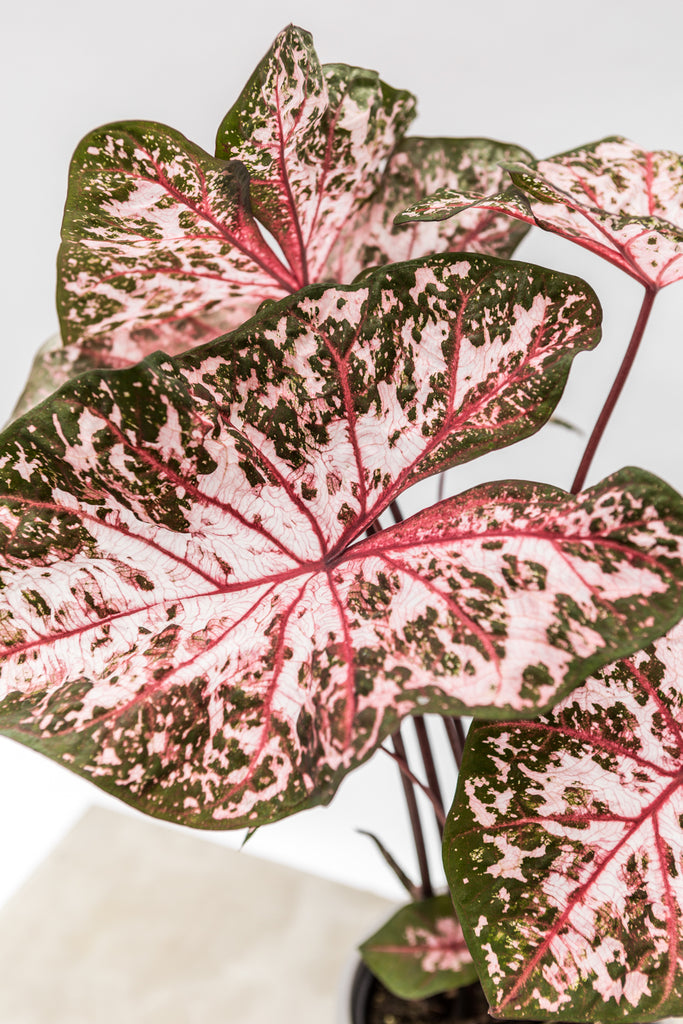 Now we don't have favourites when it comes to our house plants but we could stare at the leaves of our Caladiums for hours without getting bored. Native to South America they come in hundreds of variations often with gorgeous colours and patterns.
We have a few of our favourite variations coming in stock very soon!
Here are some care tips for keeping your Caladiums tip top:
Lighting
Bright indirect light will keep the colours of your Caladium popping and out of dormancy. Somewhere relatively close to an East or West Facing window would be ideal but avoid direct light which can scorch their delicate leaves.
Watering
Allow the soil to dry out slightly in between watering. Caladiums are thirsty queens so you may need to be watering as often as every 3-4 days.
Fertiliser
Add a balanced fertiliser to your watering twice a month. 
Dormancy
Caladiums leaves will die back in Autumn and Winter as they go into dormancy. When this happens, remove their tubers from the soil and place in a dry place indoors. Next Spring, repot your tubers and their foliage will return!
Discover our range of house plants here and the perfect handmade pot to put them in here.